Welcome to Librero's Dance Studio

Ready to add fun, romance, and excitement to your life? Then try dancing! It is a delightful hobby for couples to share together and a fast, safe way for singles to meet potential friends and dance partners.
Let us introduce ourselves, Blanche and Emilio Librero - and we're happy to help you get started. We've been teaching at our own school and dance club in Tampa, Florida and producing instructional dance videos since 1979.
For over 35 years, we've dedicated ourselves to providing our students with the easiest and quickest way to learn to dance. As a result, we have fine-tuned a system of teaching that is "Progressive and Interrelated", where step patterns continue to build on the previous ones and most can be transferred from one dance to another. So, with only a few basic steps, you'll be able to use them to dance a lot of different rhythms.
You can improve your dancing in one evening - even if you haven't danced before or never thought you could. We guarantee it!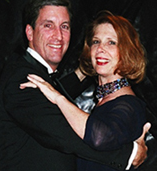 Rob and Debra Kraemer

- like having a date every time we go out dancing.
Rob: "I always wanted to dance but I didn't think I could. Dancing doesn't come naturally to me, but using the Librero's system, it has really been easy. Now instead of dreading going out on the dance floor, I really look forward to it. I am confident going out there - which I never was before."
Debra: "I was surprised when he agreed to try to learn to dance. It's been a lot of fun and now we have a hobby that we can do together - like having a date every time we go out dancing."
​
Thousands now dance who never thought they could!
Learning to dance at Librero's can become a life-transforming experience. It is a doorway to a healthy new life of dancing, fun activities, and great friends.
You'll soon understand why couples of all ages who start dancing at anytime in their lives never stop. Cruises, nightclubs, weddings, reunions, charity balls, and parties are always more fun when you know how to dance.
Our friendly, well-trained, and professional staff can teach you to dance all of the popular dances – Ballroom, Latin, Swing, Salsa, and Argentine Tango. We also specialize in preparing wedding couples for their first dance.
Our elegant and spacious facility provides the perfect place for you to practice your dancing skills and enjoy fun, weekly dance activities in the company of good friends.
We encourage you to give us a try
and experience the joy of learning to dance!
Start Dancing Today!

Call Now - (813) 253-0644
Ask about ourt "Fun Beginners  Course"


About Us
Your Team at Librero's
Les, Gay, Emilio, Blanche, Alejandro and Valerie

​Librero's Dance Studio
Serving the Tampa Bay Area since 1979

Best of Tampa - Eight Years in a Row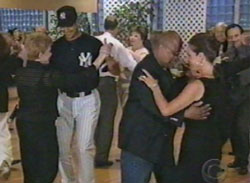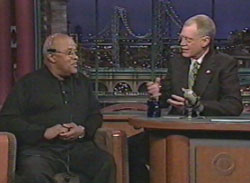 Featured on the David Letterman
Late Night Show